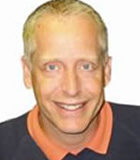 Timothy Seward is founder and CEO of ROI Revolution.  His company, ROI Revolution, serves large and small Google advertisers and is based in Raleigh, NC.
Timothy has a bachelor's degree in Computer Science from Florida Gulf Coast University.
ROI Revolution employs ten full time Google AdWords Qualified Individuals and manages PPC campaigns for 67 advertisers throughout North America and the UK.